US FROM US/TIES FROM US: ON AND OFF THE SCENE - OPENING DO 30 AUG. 2018 OM 19.00 UUR
JANETH TAVARES - FOTOTENTOONSTELLING
"US FROM US/TIES FROM US: ON AND OFF THE SCENE"
OPENING 30 AUG. 2018 VAN 19.00 UUR TOT 21.00 UUR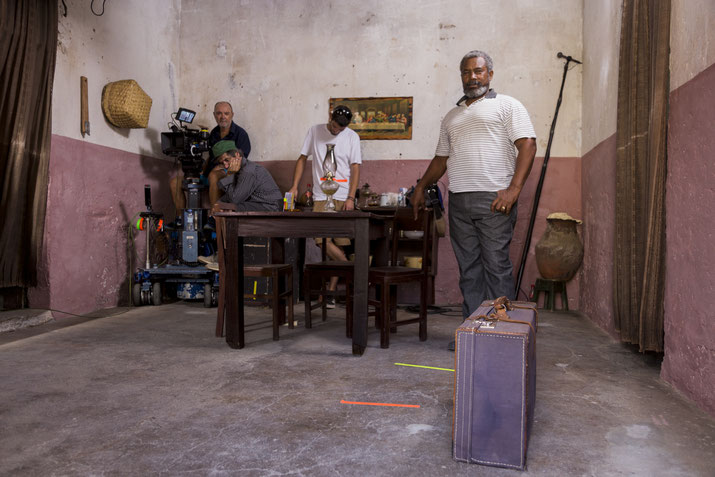 "Us from us/ties from us: On and off the scene" is a portrayal of the unique experience of Janeth Tavares in Cape Verde as actress in the film "Os dois irmãos" (The two Brothers) which has already had its first premiere in the country.
These are frames of the opportunity and privilege of getting to know the greatest treasure of Cape Verde: the human treasure.
Janeth Tavares created and believes that any one of us creates 'us'. Meeting points. Whether in film or in the reality one is harbored by.
After taking place in Cape Verde (in the Santiago and São Vicente islands) the exposition will now be held in the Netherlands, in Niffo Galerie/ Recycle Studio.
A series of 'making of' shots of the film and images of the moments shared with the local people where the film was recorded: Santa Catarina - Chã de Tanque, Rincão and Ribeira da Barca in the island of Santiago. And the city of Assomada where the film crew, production team and the actors were hosted.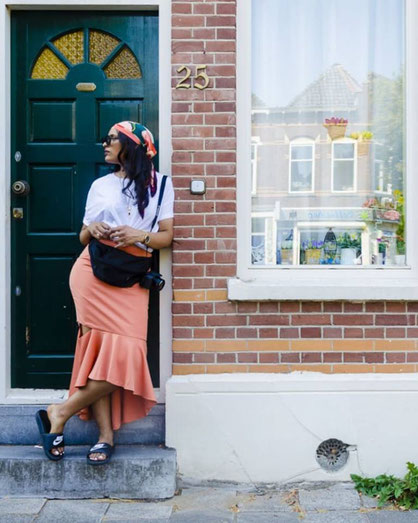 JANETH TAVARES 
"In love with people and communication. I discoverd art as a beautiful way to express myself and reflect what I am, what I think and what I feel. Photography has become a bridge between me and people, bridging relationships and facilitating communication.
To photograph - in the meantime - is for me, to give value and assert every frame of my life. It is to reinforce in my memory the gratitude I have for existing and to add everything and everyone that is part or crossed in this existence.
For me, it is difficult to exist "I" without "You", the "We" match better with me. That's why I value people as the focus of my clicks. It is a reciprocal inspiration. Courses, diplomas, experience etc are just details in the pursuit of improvement, are choices or opportunities. I believe we are worth more for who we are than for what we do.
In the end, it all comes down to "Us". Speaking of "Us", I'm talking about myself. "
CV
- Photo Exhibition "Us from Us - from the film The Two Brothers", Sodade Festival, CV House of Culture, Netherlands, 2018
- Photo Exhibition "Us from Us - from the film The Two Brothers", Cape Verde, 2018
- CPLP Young Artists Biennial, representing Cape Verde, 2017
- Super Bock Super Rock Festival, 2015, 2016, 2017
- Sumol Summer Fest, 2016, 2017
- Reception Prime Minister of Cape Verde and Ambassador of Cape Verde in Portugal, and respective delegations, 2016, 2017
- Hip Hop Sou Eu Platform, (Photographer and Host) 2016, 2017
- Bantumen.com, 2015, 2016, 2017
- Rapnotícias.com, 2015, 2016
- Louis Braille Magazine, 2015
- High Commissioner for Migration, I.P. and Program Choices from Portugal, 2015
- Political movement # Liberdadejá 2015
- Move Week Portugal, 2015
- Corporate photography, various companies and brands since 2016
- Coverage of sports and social work activities
of several associations since 2011
- Events report and Weddings since 2014