NEIGHBOURHOOD - TURNED INSIDE OUT
OPENING Z0 5 NOV 2017
VAN 15.00 UUR TOT 18.00 UUR
NIFFO GALERIE/ RECYCLE STUDIO
PRETORIALAAN 4B
3072EM ROTTERDAM
Drawings + book presentation by Christine Saalfeld
Photography by Zoë D. Cochia
The duo-exhibition casts an artistic as well an cultural eye over Rotterdam Zuid, not in the form of stocktaking, but much rather as a starting point to discuss artistic work rooted in urban culture. 

The drawings, photos and anektodes about Rotterdam Zuid are direct, bluntly and all-too-human.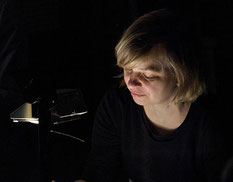 Christine Saalfeld studied Fine Arts and Philosophy in Hamburg, Berlin, Jerusalem and Rotterdam. She has lived Rotterdam since 2000, exhibiting locally and internationally. In her work, Saalfeld deals with questions of humanism, social philosophy and art in public space. Her intention is to connect one's own artistic practice with the actual living environment.
In 2012, Saalfeld founded STAD-NOMADEN as a platform for spatial interventions and urban strategies. The goal of the platform is to develop and stimulate socio-cultural projects for public space and to discuss the responsibility of the artist to the environments we live in.