ENJOYABLE ANIMALS - SOPHIA BERNSON - VAN 11 JUNI TOT 27 JUNI 2017
TENTOONSTELLING "ENJOYABLE ANIMALS" – SOPHIA BERNSON
Opening:  Zondag 11 JUNI 2017
Tijd:         Van 15.00 uur tot 18.00 uur
Locatie:    Niffo Galerie Pretorialaan 4b 
                3072EM  Rotterdam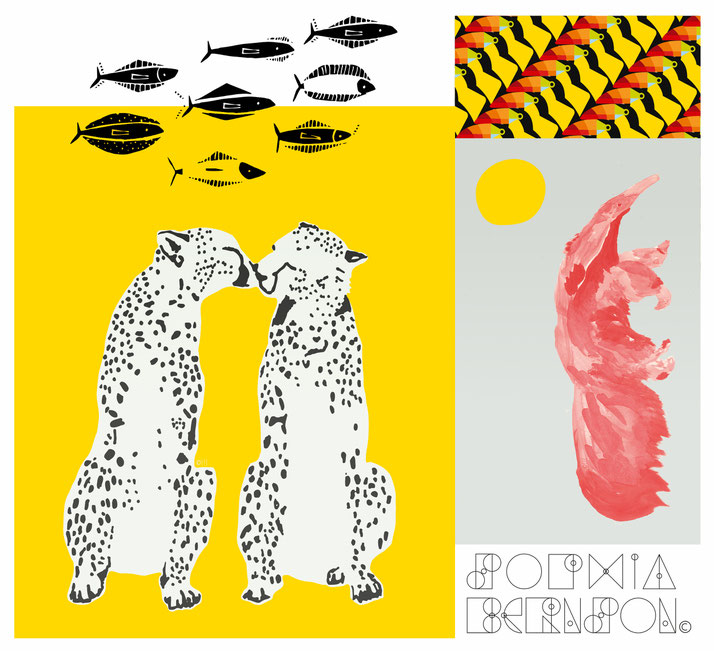 We live in a worrisome world, because of this the world can look a bit dreary. Let this imaginative exhibition full of love, animals and color, change your view on life. So we can experience life in a colorful and imaginative way once again.
SOPHIA BERNSON
"I am a dreamer and an observer. My passion is to visualize the stories, ideas and thoughts in my head.  
By using form, color and movement, I can shape and create the scenarios from my mind.
I visualize my way of seeing things, so everyone can experience them with me. I like it when I can give people a certain happy feeling after they have seen my work. Thats why I will always keep doing what I love: combining several impulses of the world together, in different ways, and processing them into something special.
I know I could never solve all the problems in the world using design, but I try to actively promote a better world. By selecting my material carefully, I hope not only to share my passion with the world, but also to do this in a sustainable way. Thats why my bags, for example, are made from 100% ecological and organic cotton."