POSTCARD FROM THE FUTURE - PATRICIA TEODORESCU
DONDERDAG 5 JULI 2018
VAN 20.00 UUR TOT 22.30 UUR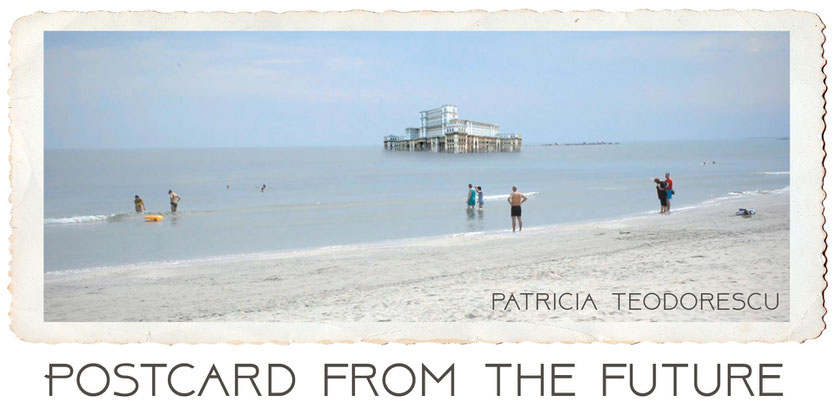 This evening will include a presentation of works of Romanian artist Patricia Teodorescu, a screening of award-winning video art and documentary films, with social and integration themes.
The "Postcard from the future" project is an attempt to achieve cultural, artistic exchanges, research and creation of an interdisciplinary collaboration and communication network.
This presentation is followed by three other meetings and workshops organized in collaboration with and under the auspices of Niffo Gallery / Recycle Studio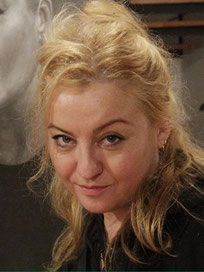 Patricia Teodorescu (1972, Bucharest)  lives and works in Bucharest. She attended The National University of Arts from Bucharest, Romania, in the sculpture department having Napoleon Tiron as a teacher and she is active in the new media area.
Her works are covering a large area from multimedia, video, installation, performance to drawing, sculpture, painting and environment works. She is a conceptual artist interested in philosophical, ecological, and social themes.
She exhibited works in The National Museum of Contemporary Art in Bucharest, Romania, in NGBK, Berlin, Germany; in Casino Luxemburg - Forum d'art contemporaine, Luxemburg; Renaissance Society, Chicago, SUA; The Kitchen, NYC, SUA;  Tate Modern, London, Uk ; Sammlung Essl and KulturKontakt, Austria, Vienna; Konkordia Contemporary Art Center, Vršac, Serbia; Contemporary Art Gallery of  Brukenthal National Museum, Sibiu, România; ICR Viena, Austria; Warsav, Poland; Timisoara, Constanta and Bucharest, Romania.
In 1997 she won the scholarship in sculpture given away by UAP (The Romanian Artist Union), in 2005 she was awarded 1st Prize by the The National Contemporary Art Centre in Bucharest, Romania and in 2012 she is selected for KulturKontact's  Video Edition/2012 (Vienna, Austria).
In 2016 she is awarded with "UAP Prize for Multimedia in 2015" and Special Prize  at "Arts in Bucharest" organized by UAP.
She is a selector, manager and producer since 2008 at StudioARTE (artist run space) and founder of  "The Videoart Devourers Night" project active within NAG (Gallery's Open Night) annual events.
She is coauthor of "Time Base Arts" pedagogic project in 2014; selector in curatorial projects within "Arts In Bucharest" in 2015, artistic evaluator 2016.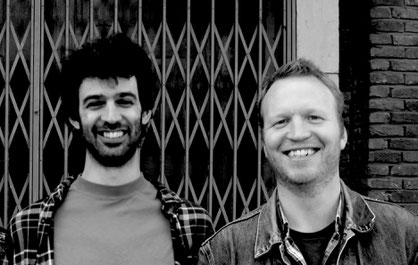 On this evening we will have also a musical intermezzo with our guests duo Louis & Serge. Louis Claxton (flamenco guitar) and Serge Meeusen (piano/ accordion) started making music together about 7 years ago. They have different backgrounds, Louis studied flamenco music and Serge classical, Brazilian and jazz music. With their group 'Claxoneros' they have recorded the album 'Habibti'
The group was dissolved in 2016, but Louis, now living in Denmark, and Serge continued to visit each other, still making music and experimenting on new material where they often look for simplicity.
For this evening they will be again together to bring us new and old sounds.