INSTEAD OF BLOOD THERE WAS INK - VAN 6.07.2016 TOT 3.08.2016
OPENING 6 JULI 2016 VAN 20.00 UUR TOT 23.00 UUR
LOCATIE: NIFFO GALERIE/ RECYCLE STUDIO
                  PRETORIALAAN 4B ROTTERDAM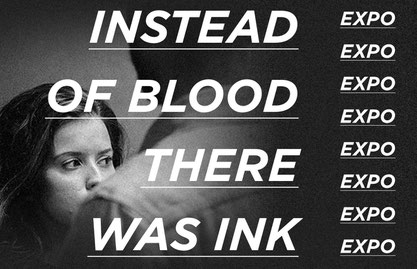 Meet Nejra Burzic and Jheryll Richardon
What happens when you combine a poet and an illustrator?
Two youngsters from The Hague and Rotterdam, both very passionate about their work are sharing their work with the world and get an exhibition.
They want to inspire and stimulate youngsters to enhance their passions and to connect through their work.
During the event itself, there will be an exhibition, some food and drinks and exclusive merchandise.