FILMAVOND & ARTISTS TALK - 23 NOV. 2016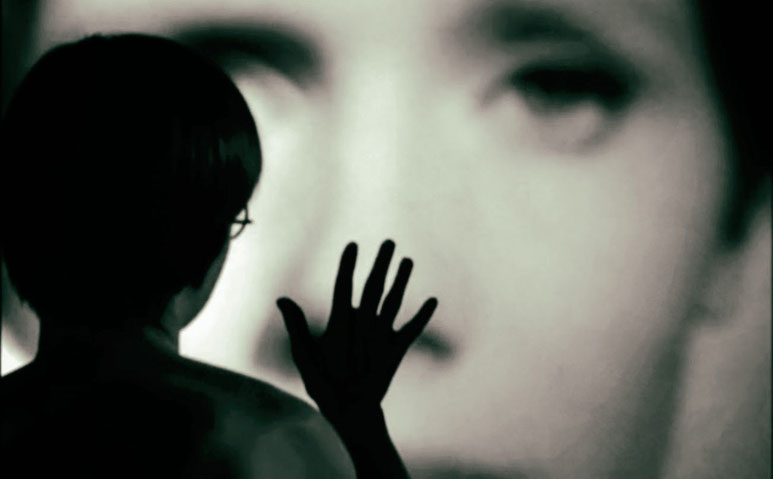 23 nov. 2016/ 19.00 uur
Pretorialaan 4b Rotterdam
Afsluiting tentoonstelling met: 
- 'Persona' van Ingmar Bergman
- Artist talks (Daphne Bom & Willem van Hest) & live portretteren
Persona is a 1966 black and white Swedish film written and directed by Ingmar Bergman and starring Bibi Andersson and Liv Ullmann. Persona's story revolves around a young nurse named Alma (Bibi Andersson) and her patient, a well-known stage actress named Elisabet Vogler (Liv Ullmann), who has suddenly ceased to speak. The Latin word persona originally referred to the masks worn by actors on stage.
Persona has been labelled a psychological drama and modernist horror,[2] and was subject to cuts because of its controversial subject matter. It is the sixth collaboration between influential cinematographer Sven Nykvist and director Ingmar Bergman and features their trademark minimalism. As with Bergman's other works, the film is shot and set in Sweden and deals with the themes of illness, bleakness, death and insanity.
Persona was released on 31 August 1966, while the promotional premiere took place on 18 October 1966 at the Spegeln cinema in Stockholm. The film opened in the U.S. on 6 March 1967.[3] It won the award for Best Film at the 4th Guldbagge Awards[4] and it was Sweden's entry to the 39th Academy Award category for Best Foreign Film.
Persona is considered one of the major artistic works of the 20th century by essayists and critics, who have referred to it as Bergman's masterpiece.[5][6][7] In the British Film Institute's 2012 Sight & Sound polls, Personawas ranked the 17th greatest film ever made in the critics' poll (tied with Akira Kurosawa's "Seven Samurai") and 13th in the directors' poll.