WHO ARE THESE REFUGEES?

Sunday 24th of April
Time: 14.30 hrs
Location: Niffo Galerie/Recycle Studio
Pretorialaan 4B
3072EM Rotterdam
WHO ARE THESE REFUGEES?
Theme: "Refugees and forced migration '
Please be a part of this Sunday, to meet each other, to inspire each other and to understand each other.
During this afternoon you can also admire the exhibition of the Syrian artist Mosab Anzo
Part One
DOCUMENTARY: LOGBOOK SERBISTAN "
"More and more people are trying to reach the European Union through the 'Balkan route'
The documentary Logbook Serbistan of Želimir Zilnik shows the hard reality of surviving for refugees in Serbia since Hungary has closed its borders.
The film focuses on the conflicting interests of the people stranded in Serbia. They want nothing more than to travel to the European Union, but also need to adapt to local realities. With his sharp documentary allows Žilnik the viewer to identify with the daily struggles."
http://www.mediafreedom.rs/logbook-serbistan-awarded-at-the-belgrade-festival/?lang=en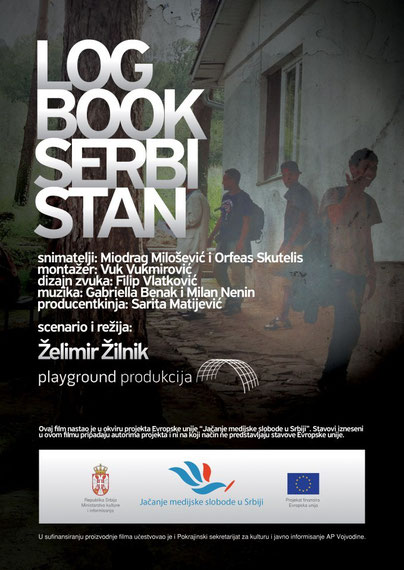 Part Two
"Meet the Syrians" is a group of independent Syrian artists, created to deliver a modern image of the urban Syrian community and to build future potential.
The goal of this group is to develop a social and professional network between Syrians and the rest of the international creative community, and free minded people 
Event introduction:
Official MEET THE SYRIANS video, duration 4:44 minutes
A presentation by Sofia Maya Dawoudi about MEET THE SYRIANS, duration 5 minutes
About Sofia Maya Dawoudi
http://www.meetthesyrians.com/our-story.html
…………………………………………………………………
A brief about the participants, and a short showcase of their work, duration 10:00 minutes
During the presentation we will be playing music of:
KURD DANCE by the band SIBA BARADA, with the following musicians: Wassim Mukdad, Hareth Mhedi, Birvan Ahmad and Ahmad Jequelly
THE DREAMER GOT DRUNK by fadi dawoudi
Duration 10:00 minutes
……………………………………………………………………
Short movie FADE TO BLACK, by the group MAAJOONEH, with the following artists: Farah Brisli, Ammar Khattab, Amer al Barazani, duration 1:10 minutes
……………………………………………………………………
Movie trailer DREAM by mohannad hammod from skyline production, duration 2:04 minutes
……………………………………………………………………
Short film NOSTALGIA by Sofia Maya Dawoudi, photographs by Mohamad Khder, live footage by Abdullah al Hakawati and other unidentified Syrian photographers
……………………………………………………………………
Closing presentation by Sofia Maya Dawoudi, about the goals and achievements of MEET THE SYRIANS, besides needs and requirements