"SHO SHIN DUO"CONCERT - 11 MEI 2016 VANAF 20.00 UUR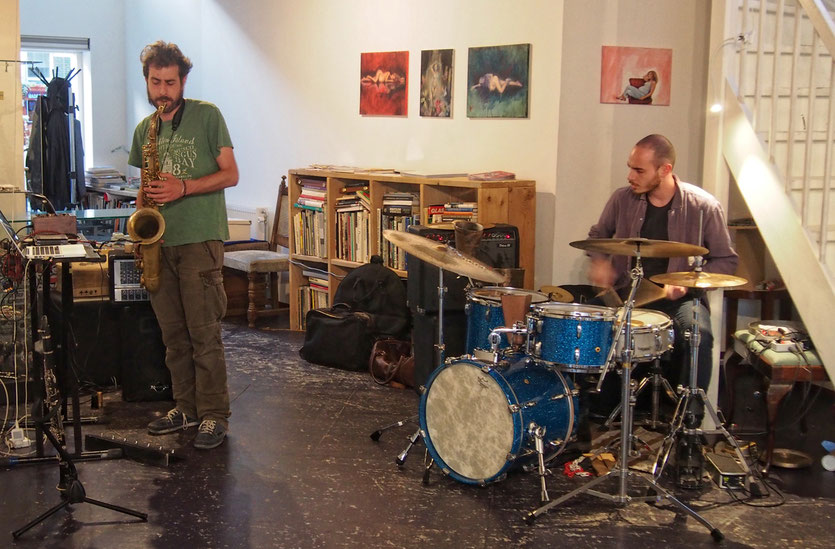 Datum: 11 mei  2016
Tijd: 20.00 uur
Locatie: Niffo Galerie/ Recycle Studio
Pretorialaan 4B, 3072 EM Rotterdam
*SHO SHIN DUO*
Riccardo Marogna: clarinet, bass clarinet, tenor saxophone, electronics 
Riccardo La Foresta: drums, percussions, objects, bows, electronics
Sho Shin Duo has already performed in Germany, Belgium, Italy and Swiss and released its second album with Setola di Maiale Label.
In autumn 2016 the third album will be released.
"In Japan we have the phrase Sho-Shin, which means "beginner's mind". The goal of practice is always to keep our beginner's mind. […] In the beginner's mind there are many possibilities; in the expert's mind there are few. […] This is also the real secret of the arts: always be a beginner. " (Shunryu Suzuki)
The name "Sho-Shin" is derived from a concept of the Zen Buddhism which means "beginner's mind", and express the idea of a fresh, spontaneous, trans-idiomatic approach to musical improvisation.
Video excerpts: Live in Foligno       Live in Münster     Live in Berlin      Live in Padua